TUES. 7/25 @ CHOP SUEY-SEATTLE-7PM-$20
RUN RIVER NORTH, ROONEY, LISA PRANK
WED. 7/26 @ BELLEVUE CORPORATE PLAZA-1020 108th AVE.N.E
BELLEVUE- 12 noon-1:30pm-FREE
"LIVE @ LUNCH"
BRADFORD LOOMIS
THURS. 7/27 @ MERCERDALE PARK-7701 S.E. 32nd ST.-
MERCER ISLAND-7pm til 8:30pm-FREE-all ages
"Mostly Music in the Park"
CHRIS STAPLES
SAT. 7/29 @ SEATTLE SECRET SHOWS-7:30PM doors, 8:30pm show
21+ no exceptions, $17 pre-sale ONLY, address given after ticket purchase
SUN. 7/30 & MON. 7/31 @ THE PICKLED FISH (ADRIFT INN)-
LONG BEACH, WA.-8PM
BRADFORD LOOMIS
THURS. 8/3 @ EL CORAZON-SEATTLE-6:30PM
TO SPEAK OF WOLVES, HE IS LEGEND, BAD SEED RISING
SAT. 8/5 @ THE BIG DIPPER-SPOKANE
TO SPEAK OF WOLVES, HE IS LEGEND, ISLANDER
SUN. 8/13 @ FUNHOUSE-SEATTLE-7:30PM-$10
HUNDRED SUNS (feat Cory Brandan Putman of Norma Jean),
SUNNDRUG (feat former members of Norma Jean, Spitfire),
DEATHBREAKER
SAT. 8/19 @ TRACTOR TAVERN-SEATTLE-
8pm doors, 9pm show-21+-$15
LO TOM
Featuring Dave Bazan (Pedro The Lion, Headphones, & of course his solo career), Trey Many (Velour 100, Starflyer 59, His Name Is Alive, White Lighter), TW Walsh (Pedro The Lion, The Soft Drugs, Headphones),
Jason Martin (Starflyer 59, Bon Voyage, Dance House Children, Neon Horse, The Brothers Martin, Low & Behold).
T.W. Walsh & Chris Staples open.
SUN. 8/20 @ HIGH DIVE-SEATTLE-8PM-21+
SUBWAYS ON THE SUN (feat. former members of Poor Old Lu, Fair),
FELL FROM A STAR, BYLAND
TUES. 8/22 @ CROCODILE-SEATTLE
THE ROCKET SUMMER
"Do You Feel"-10 Year Anniversary Tour
SAT. 8/26 @ EL CORAZON-SEATTLE-4:30PM-$10
"NW Connection Fest''
Toarn, JV, Midnight Lights, Noise Brigade, She Thinks I'm Alex, As Pillars Fall, King Lincoln, Tidelines, Point Of Arches, Between Seasons, Public Theatre, Of Fact And Fiction, DND7
SUN. 8/27 @ SUNSET TAVERN-SEATTLE-8PM-21+-$8
CATHEDRAL PEARLS, MINDEN
FRI. 9/1 thru SUN. 9/3 @ SKAMANIA COUNTY FAIRGROUNDS-STEVENSON
"TOMFEST FAMILY REUNION"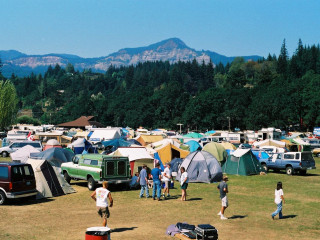 A message from MIKEE BRIDGES...
FAMILY!!! Let's all get back together! September 1-3rd at the Skamania County Fairgrounds in Stevenson Washington. We never got to do a 15th year so we are going to do a good old fashioned camp-out at the original location! Hosted by and during X fest music festival, this year we are going to get together, camp, eat and reconnect. Bring your guitar and other noisemakers! There will be some on stage surprises as well! Help me keep the event free! !!
TUES. 9/5 @ HIGHLINE TAVERN-210 BROADWAY AVE. E.-SEATTLE
8pm doors, 9pm show, 21+-$10 advance, $15 door
WOVENHAND, KING DUDE
FRI.9/8 @ HIGH DIVE-SEATTLE-8pm doors (ends 2am)-21+-$10
SUBWAYS ON THE SUN (feat former members of Poor Old Lu, Fair),
THE WEST COAST FEED, IAN HALE & THE LEGACY, BEASTS OF BURDEN
FRI. 9/15 @ TRACTOR TAVERN-SEATTLE-9PM-$12
ANDREW BELLE, GUESTS
FRI. 9/15 @ NEPTUNE THEATRE-8PM
IVAN & ALYOSHA, GUESTS
SUN. 9/17 @ VERA PROJECT-SEATTLE-7PM-all ages
THE ONGOING CONCEPT, EIDOLA, SAVE US FROM THE ARCHON

SAT. 9/30 @ EL CORAZON-SEATTLE-7PM-21+
FLATFOOT 56, AGENT ORANGE, GET DEAD
TUES. 10/17 @ LIFEPOINT CHURCH-VANCOUVER,WA.-7PM
JOHN MARK McMILLAN, KING'S KALEIDOSCOPE, LaPeer
WED. 10/18 @ MOORE THEATER-SEATTLE-8PM
IRON & WINE, GUESTS
THURS. 10/19 @ SHOWBOX SODO-SEATTLE-7PM
MUTEMATH, GUESTS
TUES. 10/24 @ THE BARTLETT-SPOKANE-8PM-$15
PENNY & SPARROW, GUESTS
WED. 10/25 @ COLUMBIA CITY THEATER-SEATTLE-7PM
PENNY & SPARROW, LOWLAND HUM
SAT. 10/28 @ MOORE THEATER-SEATTLE-7:30PM-$33
NEEDTOBREATHE
THURS. 11/2 & FRI. 11/3 @ THE TRIPLE DOOR-SEATTLE-8PM
OVER THE RHINE
MON. 11/13 @ CHARLESTON THEATER-BREMERTON
INSOMNIAC FOLKLORE, GUESTS
THURS. 12/7 @ SHOWBOX MARKET-SEATTLE-7:30PM-$24
VALERIE JUNE, GUESTS
SUN. 1/28/18 @ NEPTUNE THEATRE-SEATTLE
BRUCE COCKBURN